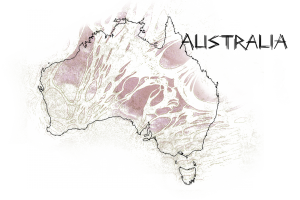 Australian Landscape Institute of Landscape Architects (AILA)
Australia is a vast and ancient continent of diverse natural landscapes, with a sparsely populated but lived in centre and 85% of its population settled within 50 kilometres of the coast.  Environmental pressures are significant, social issues complex and questions about the management of the economy abound.
In this milieu, landscape architects have a crucial role to plan and design-built settings that sustain human and planetary well-being.
The Australian Landscape Institute of Landscape Architects (the AILA) was formed in 1966 to support landscape architects in pursuit of their vision of healthy and engaging settlements in equilibrium with the country's natural environment and Aboriginal heritage and more recent cultural landscapes.
The AILA is the profession's peak body.  It provides leadership in the education and professional development of its members and seeks to raise awareness within the community about issues affecting the state of the land and the built environment.
The AILA is guided by the Australian Landscape Principles – a strategic framework articulating an ethical approach to landscape planning, design and management.  The Principles direct our protection, enhancement and regeneration efforts towards sustainable outcomes based on the inherent values in the landscape and respect for our environment and people, while embracing responsive design and concern for the future (www.aila.org.au/landscapeprinciples/ ).
Website Address: www.aila.org.au
Number of Members:
The AILA is a member-based organisation, representing 1300 registered landscape architects.  All our members share a commitment to the stewardship of the land. In this regard, the AILA encourages each member to be an advocate for the living environment and to pursue integrated approaches to the resolution of environmental problems and the creation of beautifully designed, sustainable and healthy human habitats.
IFLA Delegate: Tim Arnold
Contact Details:
Australian Institute of Landscape Architects (AILA)
GPO Box 1646, Canberra   ACT   2601
Ph:  02 6248 9970 Fax:  02 6249 7337