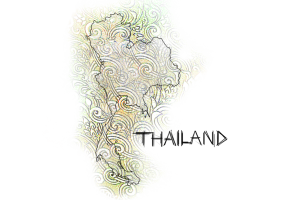 Thai Association of Landscape Architects (TALA)
Thai Association of Landscape Architects (TALA) established by the Office of the National Culture Commission since 1988.
Our missions are widely recognized domestically and internationally mainly in professional and academic aspects of a landscape architecture professional in Thailand following our key initiatives in conserving natural resources and environment.  TALA provides services to our members and encourages harmony, morality and dignity of our members in order to achieve finest results in landscape architecture professional standards and ethics.
Current Executive Committees:
Mr.Namchai Saensupha, President
Mr.Munggorn Chaijaroenmaitre, Professional Practice
Ms.Pranisa Boonkham, Academic
Mr.Saengtham Nisapa, Internal Affairs
Ms.Chanipat Chavananont, Honourable Secretary
Mr.Chirayu Twipaopakin, Committee/Treasurer
Mr.Sajjapongs Lekuthai, Committee/Member Relations
Mr.Chaichoompol Vathakanon, Committee/Public Relations
Mr.Nopporn Roysirikul, Committee/Public Relations

Committee Members:
Mr.Somprach Likitlucha, Committee
Mr.Jadenipit Thanyarattakul, Committee
Mr.Jiraset Yokdee, Committee
Mr.Gullyawat Lertpeerakorn, Committee
Mr.Ponlawat Pootai, Committeeman
Mr.Vongvasu Chaloisap, Committee/International Affairs
Mr.Ratchawoot Wonghukhan, Committee
IFLA Delegate: Mr.Vongvasu Chaloisap
Number of Member: 64
Contact Person: Chanipat Chavananont
Tel: +66 2 369 3006
Address: 12 Rama 9 Road, Soi 36, Huamark, Bangkapi, Bangkok 10240, Thailand.
Email: tala@tala.or.th
Website: www.tala.or.th