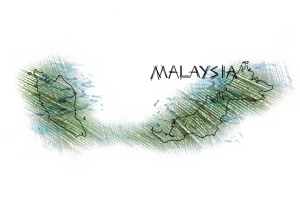 Institute of Landscape Architects Malaysia (ILAM)
For the past 30 years, Landscape architects have often been the unsung heroes of Malaysia's development projects. These passionate individuals work tirelessly to balance the needs of the environment alongside the construction of modern, physical features such as buildings and public spaces.
The Institute of Landscape Architects Malaysia (ILAM) is an organization which registers professional Landscape Architects to ensure the delivery of quality landscape consultancy services to the public. In addition, ILAM works with the government and private sector to provide advice and expertise in the formation of guidelines, new initiatives and policies. For upcoming graduates and students in tertiary institutions, ILAM provides accreditation services for various universities in Malaysia to ensure the highest possible standard of landscape architecture education can be achieved.
Our Key Programmes
Continuous Professional Dev. (CPD) Programme
 
Malaysia Landscape Architecture Awards (MLAA)
 
Professional Practice Course & Examination (KAIAL)
 
Landscape Architecture Accreditation Programme
 
ILAM – PBF Research Programme
 
National Landscape Month – March
 
World Landscape Architecture Month – April
 
ILAM Annual Gala Dinner
 
Talks and Training Programmes
 
Expeditions, Study Tours & Courtesy Call
 
Current Executive Committees:
President: LAr. Mohd Fadrillah bin Mohd Taib
Vice President: Assoc. Prof. LAr. Dr. Osman bin Mohd Tahir
Honorary Secretary: LAr. Dr. Nor Atiah binti Ismail
Asst. Honorary Secretary: LAr.  Charles Teo Kae Siang
Honorary Treasurer: LAr. Sharipah Binti Mohamed
Asst. Honorary Treasurer: LAr. Danial bin A. Hasan
Committee Members:
LAr Mohd Nazri bin Saidon
LAr. Abu Hassan bin Wahab
LAr. Abd. Aziz bin Othman
LAr. Zainudin bin Ya
LAr. Sabarudin bin Buang
LAr. Noriah binti Mat
LAr. Sharon Lee Chee Wee
LAr. Meor Saadon Sofian bin Mior Razali
LAr. Sahar bin Samsuri

Auditors:
LAr. Samsul Rohaizad bin Mohd Jemoner
LAr. Wan Salamatul Juita binti Wan Hashim
IFLA Delegate:
LAr. Dr. Nor Atiah binti Ismail
Dr. Osman Mohd Tahir
Number of Members: 300
Contact Details:                
Tel: +603 5523-4638
Fax : +603 5519-0827
Address: 1-10-3, Presint ALAMI, Pusat Perniagaan Worldwide 2, Persiaran Akuatik, Seksyen 13, 40100, Shah Alam, Selangor, Malaysia.
Email: ilamalaysia1981@gmail.com
Website: www.ilamalaysia.org