Landscape Architects lead the design of climate actions in the Pacific
Landscape architects are part of a multi-disciplinary team working on a large-scale project funded by the UNFCCC Adaptation Fund and administered by UN-Habitat. The scientific team for the 'Climate Resilient Honiara' project, led by Professor Darryn McEvoy, involves RMIT teaching and research staff from six different disciplines. The aim is to reduce the vulnerability of those living in informal settlements in the fast-growing capital city of the Solomon Islands, through a range of co-designed initiatives. The project team is currently providing scientific support and capacity building for actions to be implemented in 2020.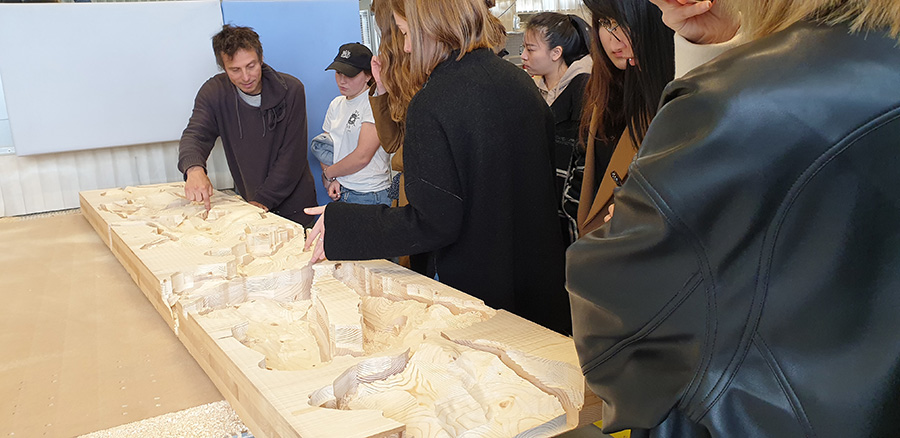 Last September, 16 graduates from Solomon Island National University took part in envisioning a 'Liveable Honiara'. They began by identifying the root causes of climate vulnerability and carrying out spatial mapping on a city-wide and site scale; with outcomes of the workshop then disseminated to local stakeholders. In Melbourne, students from RMIT Landscape Architecture worked remotely on similar site issues through geospatial analysis of high-resolution aerial LiDAR data and fabrication methods through seminar and studio activities led by Dr Ata Tara and Dr Yazid Ninsalam respectively. Their work in developing nature-based solutions informed the participatory design workshop in Honiara led by Dr Mittul Vahanvati. The team aims to equip future landscape architects with design tools to engage with local stakeholders and contribute to climate change adaptation conversations initiated during the IFLA World Congress in Oslo, Norway. 
The designs are driven by a participatory approach as it not only allows local people to be involved in the prioritisation of community needs but also to be involved in the co-design of climate actions. Involving women and youths in this empowerment process is important given their roles in the community. Promoting local ownership of actions also contributes to long-term Sustainable Development Goals.
By Muhammad Yazid Bin Ninsalam